Universal Cable Stands and
Universal Cable Horses
Mine Cable Services manufactures a variety of cable stands and cable horses to help mark the cable path through the minesite. Cable stands of all varieties increase safety on minesites by marking the road to travel, while helping traffic to avoid driving over or damaging cables. All of the MCS cable stands and cable horses are marked with reflective materials that aid visibility in various weather conditions, day or night. All cable stands and cable horses are stocked in standard orange or yellow, with custom colours available to mark different lines of cable, their voltages, or to display your company's colours. Please select a link below to direct you to more information about each type of cable support.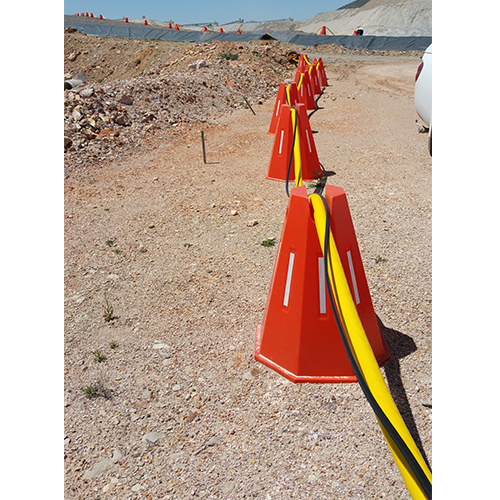 Universal Cable Stands
Models UCS20 and UCS30-BS
Mine Cable Services, more than 20 years, has manufactured our line of UNIVERSAL CABLE STANDS to support and identify trailing cable when used with draglines, shovels, drills, pumps and other mining equipment.
read more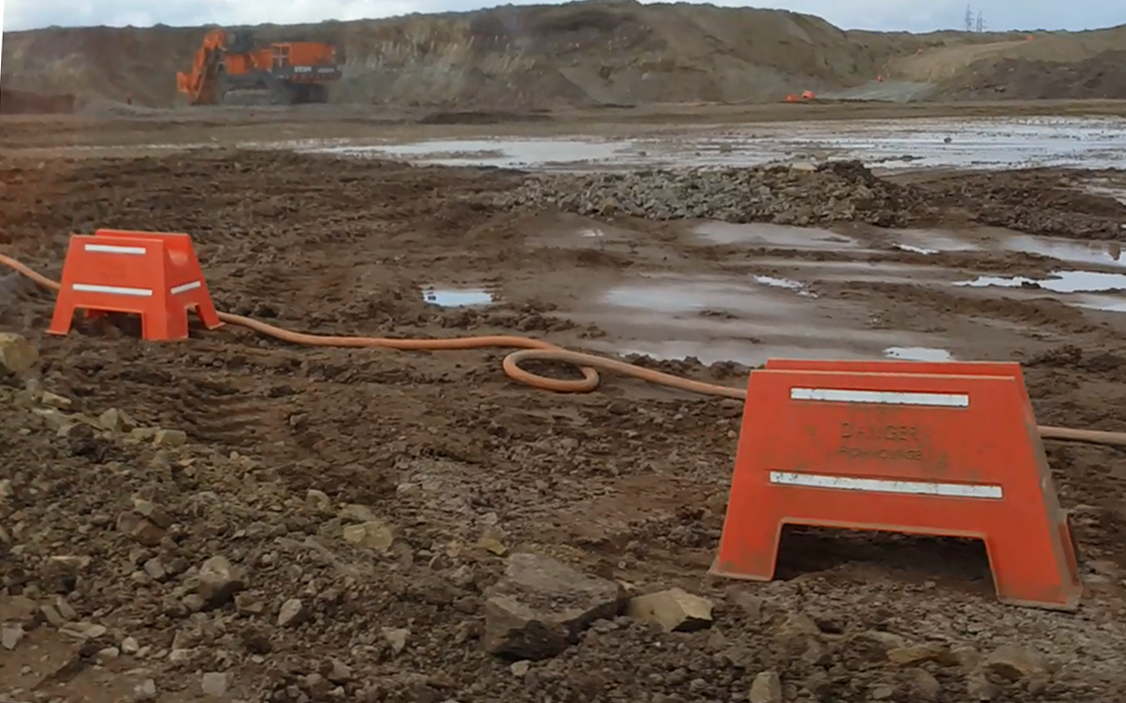 Universal Cable Horse Stands, Double Wide and Triple Wide
Models UCH-20D and UCH-30T
For marking multiple cable runs, the double wide or triple wide Universal Cable Horse stands are a stable, rugged, and a highly visible way to elevate and mark their locations.
read more