Mine Cable Services is proud to offer CableSafe® Safety S-Hooks to all mining, container port, commercial construction and plant operations.
Cable Safety S-Hooks contribute to safety in the workplace by suspending cables, wires, hoses, and similar equipment to keep walkways and working areas neat and organized. Easy to use due to their simple S-shape, Cable Safety hooks lessen workplace accidents due to slips, trips, and falls and ensuring organizations adhere to the highest industry safety practices.
With a variety of applications, Cable Safety S-Hooks are used in daily operations in construction, Oil & Gas, refineries, minesite operations, shipyards, and container ports. Cable Safety hooks are also widely used in the transport industry to hang and organize rigging equipment while not in use.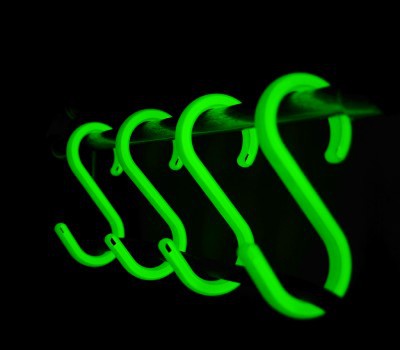 Available in a variety of sizes: 6", 9", 12" 15"
Standard available colours: yellow & white
Custom colours and branding are available
Extreme Model S-hooks are fire retardant & protected from fading due to UV exposure
Available options include glow-in-the-dark to provide extra visibility at night
Maximum load ratings: 40kg to 300kg (88lbs to 661lbs)
Working temperatures: -20°C up to 200°C (-4°F up to 392°F)
Cable Safety S-HookProduct Data Sheet 2021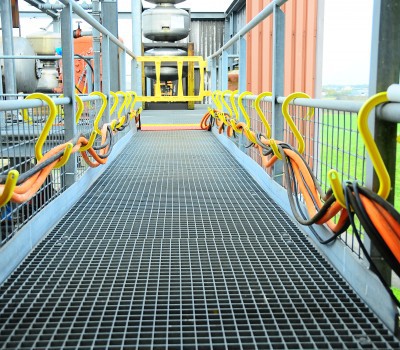 S-Hooks DO NOT conduct electricity
Easy to use, cables and wires are cleared and organized safely, quickly, and easily
Extend the life of your cables, wires, and hoses by preventing wear and tear on the ground
Proven industry technology with over 20 years' experience
Eliminates workplace use of tie-wraps for unsafe cable installation
Manufactured from strong and durable glass reinforced polyester materials.
REQUEST A QUOTE
For Best Price & Services