WCSS-X, Wrap Around Cable Support Sleeve (Heat Shrink)
The WCSS series of heat shrinkable, wrap around cable support strain relief sleeves are designed for quick and easy installation on the work site. The slender design does not create a snag hazard for cable, and does not interfere with general mine site reeling practices as it does not create a large bulge on your cable. Each WCSS sleeve can be used only one time, is a permanent fixture to your cable once installed, and allows for a range of sizes. Also, designed as part of the wrap around cable support sleeve, each unit has a sturdy 2" wide cargo strap with d-ring to allow the cable to be tied off easily for strain relief.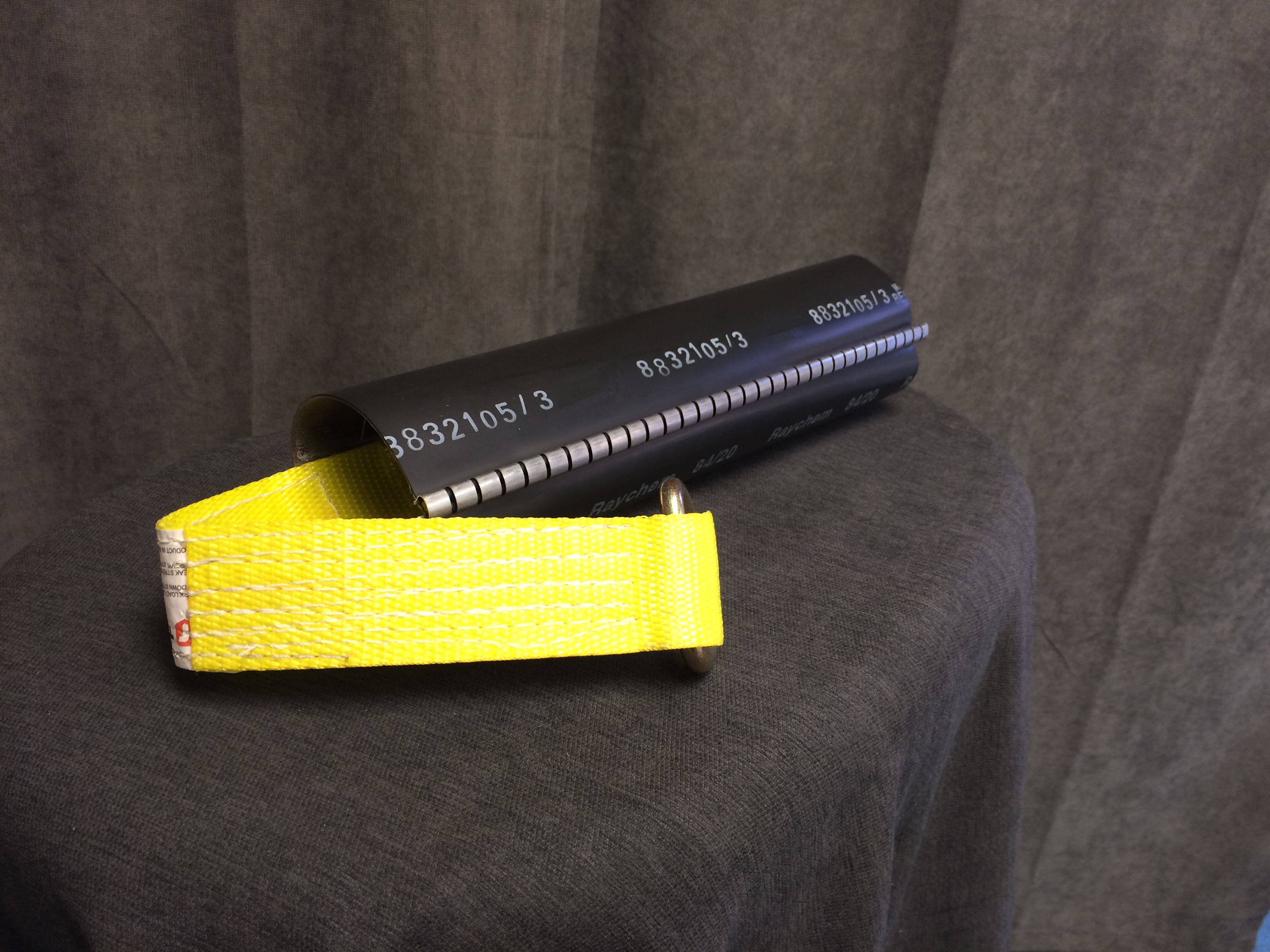 *Not for use in vertical shaft applications to support a cable's full weight
*Not designed for towing cable
WCSS Wrap Around Cable Support Sleeve Product Data Sheet 2019.pdf
Ordering Information, By Cable Diameter
Use the chart below to choose the correct part number to match your cable diameter.
Catalogue No.
Dim. A
Cable Dia.
(inch/mm)
Dim. B
Sleeve Width.
(inch/mm)
Dim. C
Sleeve Length.
(inch/mm)
WCSS-120/25-16
0.25" - 1.20"
6mm - 30mm
3.77"
95.8 mm
16"
400mm
WCSS-180/60-16
0.60" - 1.80"
15mm - 46mm
5.65"
143.6mm
16"
400mm
WCSS-270/95-16
0.95" - 2.70"
24mm - 69mm
8.48"
215.45mm
16"
400mm
WCSS-360/130-24
1.30" - 3.60"
33mm - 92mm
11.31"
287.27mm
24"
600mm
REQUEST A QUOTE
For Best Price & Services